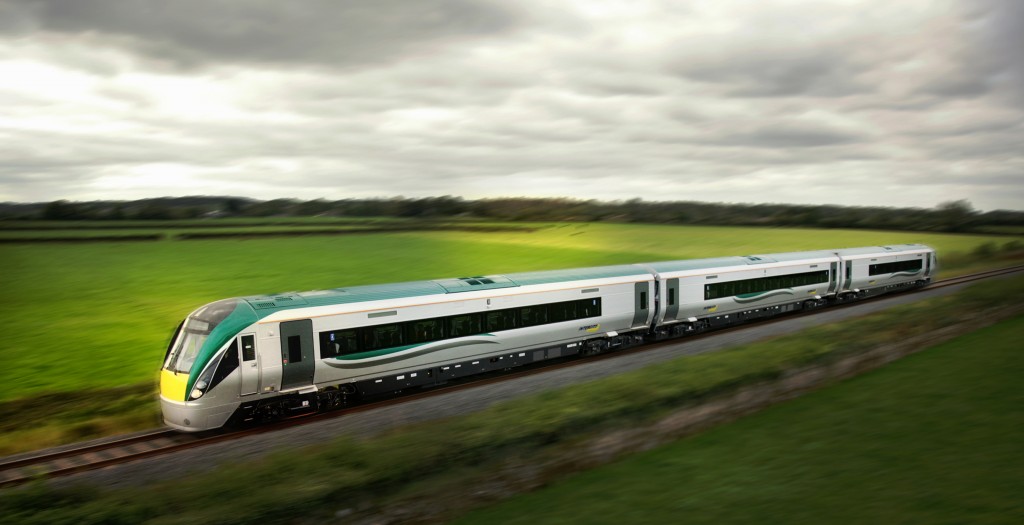 Share My Experience
When Irish Rail introduced a new set of trains they needed a series of images for advertising and marketing. Neil Warner was commissioned to create a suite of images for the company.Neil spent some time riding in the train drivers cab to gain an understanding of the landscape that the train traveled through. A plan was hatched. A detailed timing of the journey was made and a helicopter was booked for the shoot.
As the train would be departing from Limerick city, the helicopter would have to meet the train at an agreed point in the route. The chosen meeting area had to be free of overhead lines, not have trees or hedges . As horses are very easily frightened   he also had to confirm that no horses were near by.
Lastly as the train was on a scheduled journey he was  allowed to stop the train for one and a half minutes.
So on the appointed day he timed his start up, took off and headed for the agreed location. As he approached the target area, he saw the train approach. He made one circular approach descending in a spiral one more circle of the train and his minute and a half was up and the train was on the move again. one more  more circle this time ascending spiral and the train was gone.