On a wet and windy mountainside in Donegal a clever piece of engineering is allowing wind generated power be added to the national grid. A power line between Kathleen's Falls generating station in Ballyshannon has been intercepted allowing wind generated electricity be injected into the Irish national grid. This power comes from a new wind farm group which has been erected up deep in the Donegal mountains.  The 38 turbine group is situated near the Barnsmore Gap. Our clients are one of Ireland's biggest mechanical and electrical contractors.
Having worked for the ESB  and ESBI on generating projects and for Eirgrid on Power Distribution on the national grid, we were the ideal fit for this project. Coincidentally we received and inquiry this week from a power company in Saudi  about a two month project for their operations review. Regretfully we had to decline as we have a responsibility to our clients to be available to them at reasonable notice and we have a policy of not undertaking projects of more than two weeks duration.
Our background in the energy and technology sector has brought us a fine selection of work and also gives us an opportunity to travel.
In 2016 we have had an opportunity to work in Calfornia, Scotland ( for two different clients) and  in Germany . We have had meetings in Dubai and are scheduled to travel to Spain and Netherlands within the next six weeks. We have also lined up a project in Kansas where we will have to film man with two bionic hands which have replaced his own hands which he lost when he was electrocuted. Yes it seems the electricity will continue to influence our work.
If you are in the technology,bio-med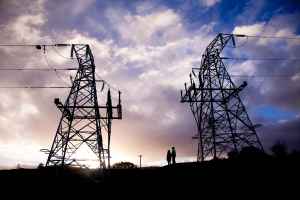 or energy sector we would love to talk to you to see how our photography and filming combined with our background in marketing could bring a little spark to your projects.