Since Med in Ireland we have been very busy helping Irish companies market their services, products and IP to their markets. Getting attention in the marketplace is a fundamental problem. At most, your prospective clients will give a minute or two to your proposal until it sparks a desire within them to see more.
Grabbing attention and answering the questions in advance is vital. We have been pleased to have been commissioned to produce photography and video for many companies in the Irish biomed sector. In fact we have been so successful that 17 of the companies exhibiting at Med In Ireland were using our images and or our video productions at the event.
If you have a moment I'll share some of the projects as we have undertaken this year for marketing projects within your industry.
Creganna medical design, the world leader in design for the Biomed medical device sector.
https://vimeo.com/warnerphoto/review/146351628/f4f9e44df7
We have worked for companies such as, Trulife manufacture and market a product ranges diverse as breast prosthetics to pressure pads for operating theatres. We are pleased not only to have shot footage for a production which was undertaken from the American office,

A former marketing director of the company now as general manager of Touch Bionics in Heidelberg in Germany and we have been privileged to undertake their work in locations ranging from their headquarters in Germany to projects in San Diego, California.
https://vimeo.com/warnerphoto/review/160251956/de3b493fdb
and produced videos in English, German and Japanese
https://vimeo.com/warnerphoto/review/160905510/50f8c25514
We've recently undertaken projects that range from wound care to clot catcher devices aimed at removing clots from patients with clots in their brain.
Companies such as Zimmer, who make artificial knees have commissioned work marketing products to orthopaedic surgeons. We have worked both in the Shannon

and Galway plants
https://vimeo.com/warnerphoto/review/151342802/fc59b9312c
We also have produced display images for the walls to enhance the visitor experience.
Small companies such as the Galway fertility clinic have commissioned our work and use it in the marketing. Again, like many of our clients are also using our images on their walls .
​
We are based in Galway and cover all of Ireland and a little further beyond. So far this year we have been in the UK, Germany, Dubai, California on the US West Coast and have projects coming up in Scotland and the American Midwest. In Ireland we provide a nationwide service and do not charge for initial consultation with clients. We also do not charge travel costs within Ireland.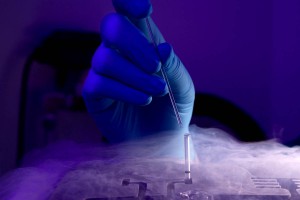 My mobile number is 0872596304. If you get a strange call tone please leave a message. I always return calls.